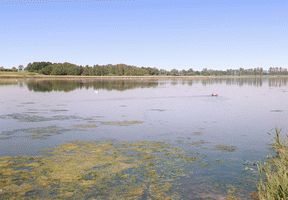 Řežabinec pond lies in the area among the villages Putim, Ražice and Sudoměř about 7 km south-west of the town Písek. It was built in the 16th century and its area is 87 ha and the dam is 550 m long.
The pond with its surroundings is a protected area. A lot of water plants and waterfowl are protected in this nature reserve, which has the same name as the pond. The reserve is not open to the public.
The green marked trail from Putim to the Žižka's Memorial near Sudoměř leads around the pond.